Greetings SCTA Members!
In-person meeting #2 is Thursday, April 29, 2021 – Doors open at 11:30, come early to network. Meeting starts at Noon.
Feel free to invite guests, I just ask to please email me their name, company name and email. We have HVAC, Concrete Cutting & Coring, and Underground Utility categories open.
WHERE?
ENZO'S BBQ & ALE HOUSE IN OCEANSIDE
4111 Oceanside Blvd Set 101
Oceanside CA, 92056-6036
(BACK ROOM)
WHEN?
Thursday, April 29, 2021 @ 11:30
HOW MUCH?
Price is now $30.00 pp. for lunch, tax & gratuity. Last month we had not accounted for tax and gratuity. Sorry about that folks.
(Lunch includes one choice out of 4 entrees, bread, Iced-t, Sodas, water for the table and use of their AV System).
Please use Venmo to pay for lunch.
COVID PROTOCOL STILL IN PLACE – masks need to be worn until you are seated.
Any questions feel free to email me or Joe. Looking forward to seeing all your smiling faces!!!
The members of the Association rely on each persons integrity. Members are relied upon to take personal entrepreneurships with any lead they receive through the SCTA.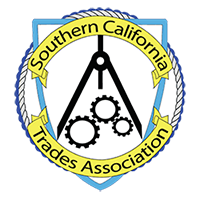 WARRIOR FOUNDATION LIAISON
Nanette Antoon - 760-688-6927
Nanette.Antoon@us.panasonic.com